Fast, affordable garage repair
Garage door repair service and maintenance professionals. We have been serving San Diego County for over 30 years. Our experienced team of service technicians are highly educated and trained gentlemen who come fully equipped with proper tools, a clean work truck, and clean work attire to assure your confidence in Access. Call us today to see why we are the builder's #1 preferred choice and are known in our industry for our top-notch customer service.
NO PROBLEM – Garage door in need of repair we can help! We are available to you at your convenience 24/7 for emergency calls. We have our operators standing by to assist your garage door repair and service needs. In addition, our service technicians are well trained and well versed gentlemen that will leave you rest assured that you are in good hands with Access.
NO PROBLEM – Did you have an accidental run-in crash with your garage door? First, take a breath and understand that everything will be alright. Simply, this happens to the best of us! Give us a call today and we'll have an estimator out to diagnose the real damage to your garage door. In most cases, we are able to simply replace panels for a steel door and replicate a new panel for wood garage doors. In the case where a simple replacement turns into a needed new door, we will be here to walk you through the easy process and outfit your home with a proper door that is both ascetically pleasing and fully functional.
NO PROBLEM – Garage door broken spring repair. You might have heard a loud snapping sound followed by the inability to open and close your garage door. This is typically a sure sign of a broken garage door spring. Garage door springs' lifetime varies depending on the amount of use your garage door has over a period of time. This is a wear and tear item with its own ticking time clock. For most garage door spring repairs, the springs are standard and we can complete a same day replacement. For those garage doors whose springs aren't standard, typically wood, we custom make replacement springs specific to the weight and operation of your personal garage door to ensure proper replacement parts and years of trouble free use.
NO PROBLEM – Garage door motor repair and service in San Diego. Has your garage door opener officially quit on you? No need to panic. Our qualified service technicians are here to help. Access carries a full range of garage door operators suitable for your exact garage door's need. In addition, Access is able to install any make and model of motor for your convenience including traditional overhead motors and side mount motors.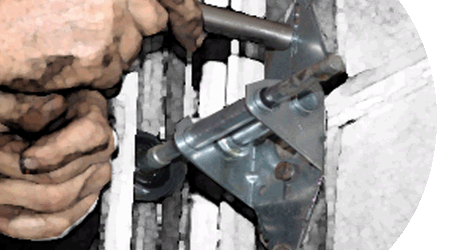 NO PROBLEM – A garage door hinge holds the panels together which creates the perfect spacing between the sections that are required to have a smoothly operated door. If you do have a broken hinge, please do not operator your door until Access can replace it for you. We care about your safety and by continuing to operate your garage door with a broken hinge; the door has a chance of coming apart, out of its track and injuring on the objects around itself. Call us now to get your garage door fixed, up and running.
NO PROBLEM – You garage door is noisy. It can be a handful of things from needing a sensor adjustment, new hinges, new springs, new rollers, automation repair, etc. Our service technicians are here to help your garage door operate at its fullest potential. Call us now to eliminate your noisy garage.
NO PROBLEM – Garage door operators require the occasional adjustment. Once our garage door service technician diagnoses the problem, if a replacement motor is required, most can be done on the same day service. Access offers a full line of all makes and models of garage door operators to suit your needs including side mount motors and traditional overhead motors.
NO PROBLEM – Has your garage door had its recommended Access' Annual Door Service? Our annual service includes a 23 point inspection checklist completed by our highly trained service technicians. The service includes a full analysis of your garage door including properly lubricating your track and hardware, adjusting needed tension in your springs, ensuring proper balance of your door and testing your automation, just to name a few. Our recommended annual door service is an excellent preventive aid for your garage door. If any problems should arise, our service technician will present pro-active solutions to meet your needs.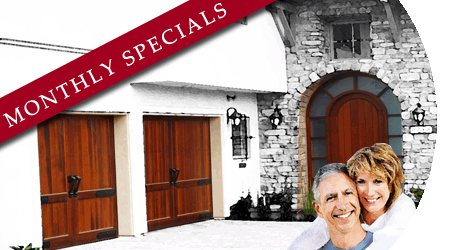 We have the deals – Check back in every month for a new special offer from our team at Access. We look forward to serving you and your home or business' needs.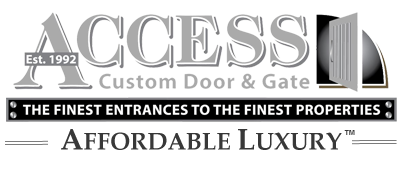 STOP BY OUR SHOWROOM
MON-FRI: 9AM-4PM | SAT: APPT ONLY
OR CALL TO SCHEDULE AN IN HOME APPOINTMENT