Driveway and Entry Gates​
Fast, affordable gate repair
We service and repair all types of gates including driveway and pedestrian. Anything from roller banks to rollers to hinges, we can repair and replace all parts as needed. Please contact us for more information about our gate services here.
NO PROBLEM – If your driveway entry gate stuck in the open position, don't worry. We are here to help. This is an easy fix for us. Call us today.
NO PROBLEM – Your gate won't close and you are trying to leave for the day or even the week. We want to keep you and your home or even business safe and secure. Rest assure knowing that Access is here to help.
NO PROBLEM – Your gate won't open and you are trying to get into your property or business. We specialize in gate automation. Call us to fix your gate so you can get on with your day.
NO PROBLEM – Our experienced gate repair technicians are experts with gate automation. We repair and replace all makes and models of motors.
NO PROBLEM – Access' gate repair technicians are highly trained to fix broken telephone entry systems and call boxes to ensure your security.
We have the deals – Check back in every month for a new special offer from our team at Access. We look forward to serving you and your home or business' needs.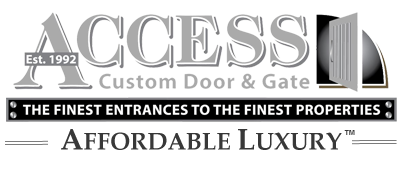 STOP BY OUR SHOWROOM
MON-FRI: 9AM-4PM | SAT: APPT ONLY
OR CALL TO SCHEDULE AN IN HOME APPOINTMENT