We make your garage door automation an easy endeavor. Whether your garage door operator needs to be replaced or repaired, our licensed service technicians are here to help. Access comes fully equipped with our own line of garage door operators, wireless keypad option, and a variety of transmitters available for your convenience.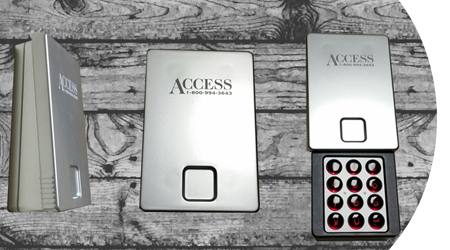 Access' wireless keyless entry system is a convenient, modern convenience that uses a 4-digit PIN and controls up to 3 different garage foots. This keypad provides temporary access to authorized visitors or service personnel. This feature is coded security and weather resistant.
These transmitters are available as 2-button, 3-button and 4-button remotes. Access' transmitters have LED control button verification. These remotes start at only $55 for the 2-button, $65 for the 3-button keychain, and $75 for the 4-button remote.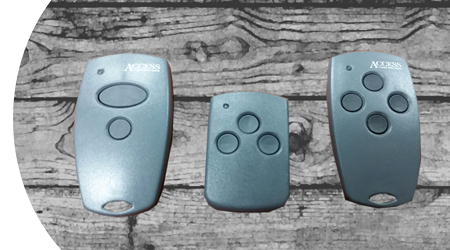 Access' garage door operators are the world's quietest motors. Access' proprietary branded garage door openers are available in a ½ horsepower, ¾ horsepower and 1 horsepower motor. The 1/2hp is called an A1000, 3/4hp is the A2000 and 1hp is the A3000. These motors are guaranteed to provide years of smooth, trouble-free operation.
Access offers unique telephone intercom system that allows homeowners to use their existing telephones to speak to a guest at the gate without the necessity to pay for an additional telephone line.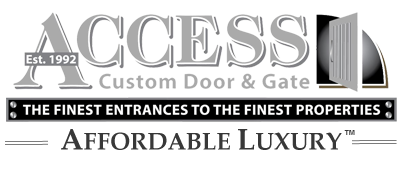 STOP BY OUR SHOWROOM
MON-FRI: 9AM-4PM | SAT: APPT ONLY
OR CALL TO SCHEDULE AN IN HOME APPOINTMENT